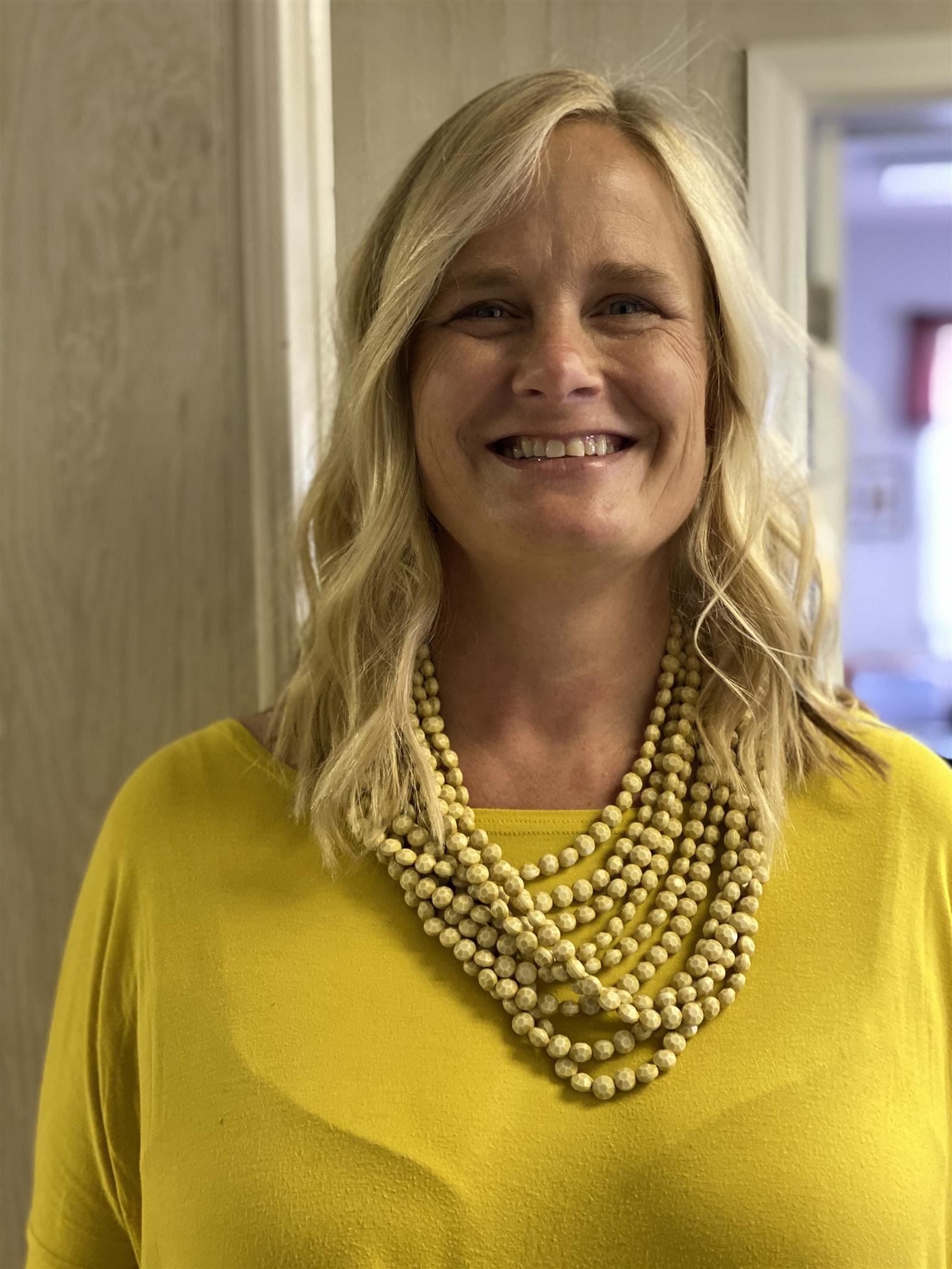 Phone:
Email:
Degrees and Certifications:
Mrs.

Ashley Padgett

Ashley Padgett has worked with Beaufort County Schools for 30 years as a teacher, curriculum director, and student services director. She is excited to end her tenure as the Director of Project Aware. North Carolina's Project AWARE (Advancing Wellness and Resiliency in Education) addresses the three tiers of mental health (promotion, prevention, and intervention) through a continuum of education, screening, and appropriate services and supports for all students in response to varying levels of need. Project AWARE seeks to provide an embedded approach within schools.

North Carolina's Project AWARE/ACTIVATE is a collaboration between the NC Department of Public Instruction and the NC Department of Health and Human Services, Division of Child and Family Well-Being to develop a comprehensive plan of activities, services, and strategies for connecting youth and families to mental health services. Project AWARE funding is provided by the Substance Abuse and Mental Health Services Administration (SAMHSA).

Beaufort County was selected as one of 3 original pilot sites for NC Project AWARE/ACTIVATE to develop sustainable strategies that can be scaled statewide to enhance mental health supports and services within schools. Students in designated schools and classrooms receive instruction on universal evidence-based practices. Receiving additional mental health support and services is needs-based, depending on an assessment of student risk factors.

Beaufort County Schools has a mental health team that supports each school's mental health team with strategies and procedures. All school personnel who work with k-12 students participate in mental health training in accordance with NC Policy SHLT-003.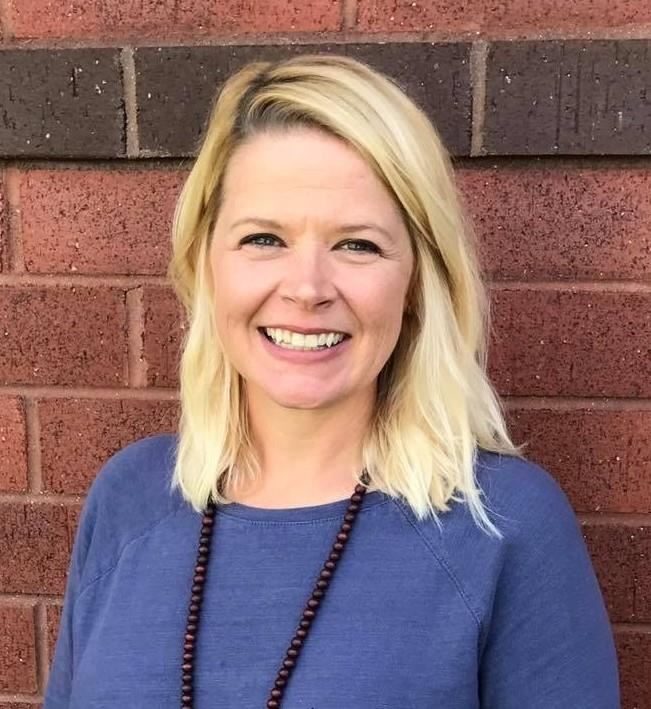 Phone:
Email:
Degrees and Certifications:
Mrs.

Emily Bland

Emily Bland has worked with Beaufort County Schools for more than 18 years. In addition to teaching in the general education classroom for 10 years, she more recently taught for 7 years in the exceptional children's classroom. While in the EC classroom she served students with many different disabilities, including those with serious emotional and behavioral needs. Emily has been involved with and was chair of the Multi Tiered System of Support team since 2012 and served as a school-based Multi Tiered System of Support Coach from 2019 to present. She has worked closely with district level MTSS coordinators throughout this time.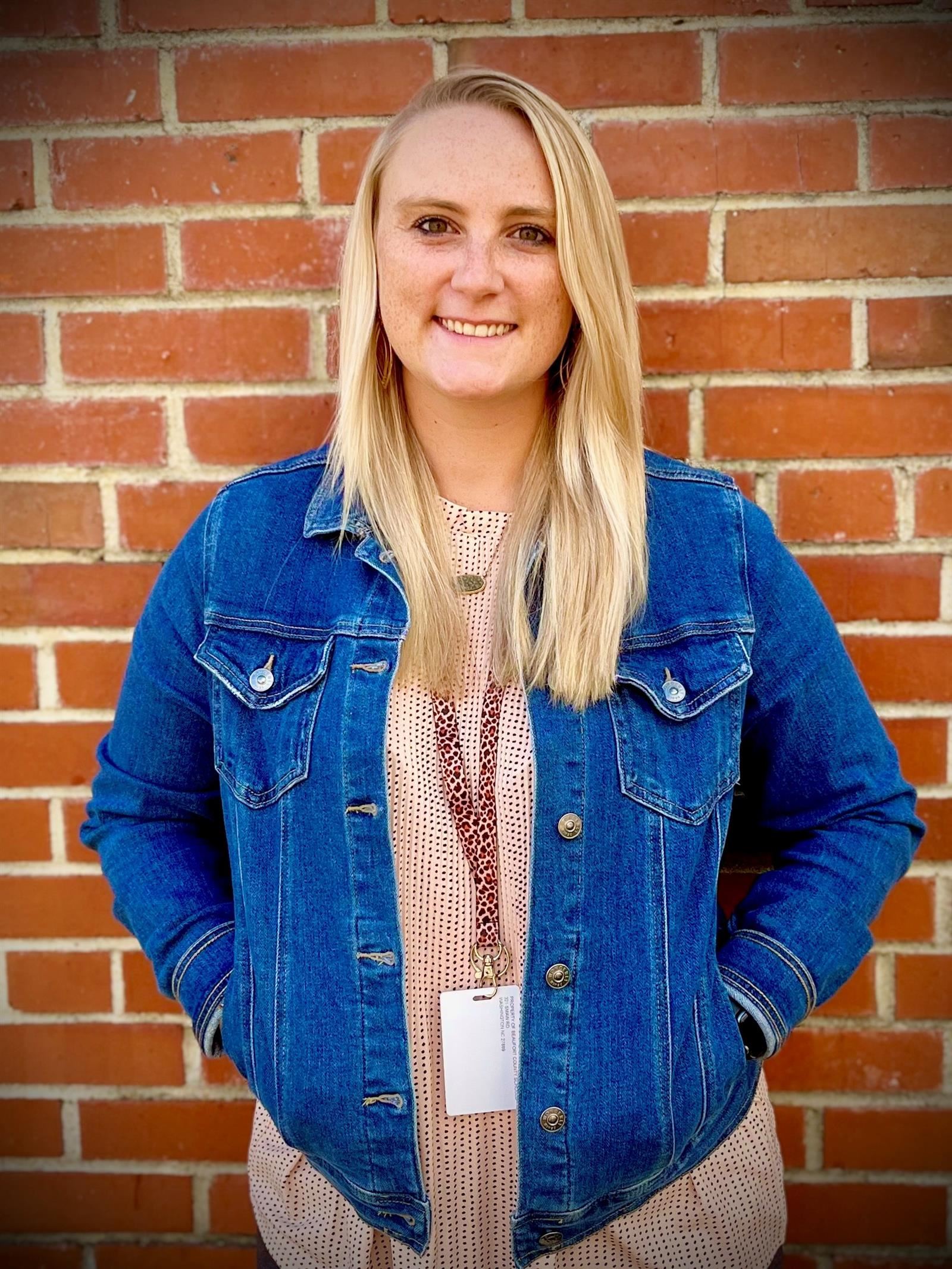 Phone:
Email:
Degrees and Certifications:
Mrs.

Erin Onks

Hello Everyone! My name is Erin Rawls Onks, and I am the Mental Health Liaison for Beaufort County Schools contracted through the Project Aware grant. I started in this role in September of 2021 and will continue in this role throughout the 2022/2023 school year. I am a Licensed Clinical Mental Health Counselor Associate (LCMHCA) and a Certified Rehabilitation Counselor (CRC). I received my bachelor's degree in Rehabilitation Services in 2018 and master's degree in Rehabilitation and Career Counseling in 2020, both from East Carolina University...Go Pirates! I am from Williamston, NC, and have lived in Eastern NC my whole life. In my position as the Mental Health Liaison, I provide a bridge for communication between the Beaufort County School system and The Family Wellness Center, which serves as the BCS school-based mental health therapy provider. In my position, I also provide school-based mental health therapy to a certain population of BCS students. I assist in conducting suicide risk assessments in the schools and return from psychiatric facility meetings when needed. My position as the Mental Health Liaison provides an extra layer of support to school counselors, school administration, and other student services staff. I look forward to another great and successful school year!