Murphy, Sonny - JROTC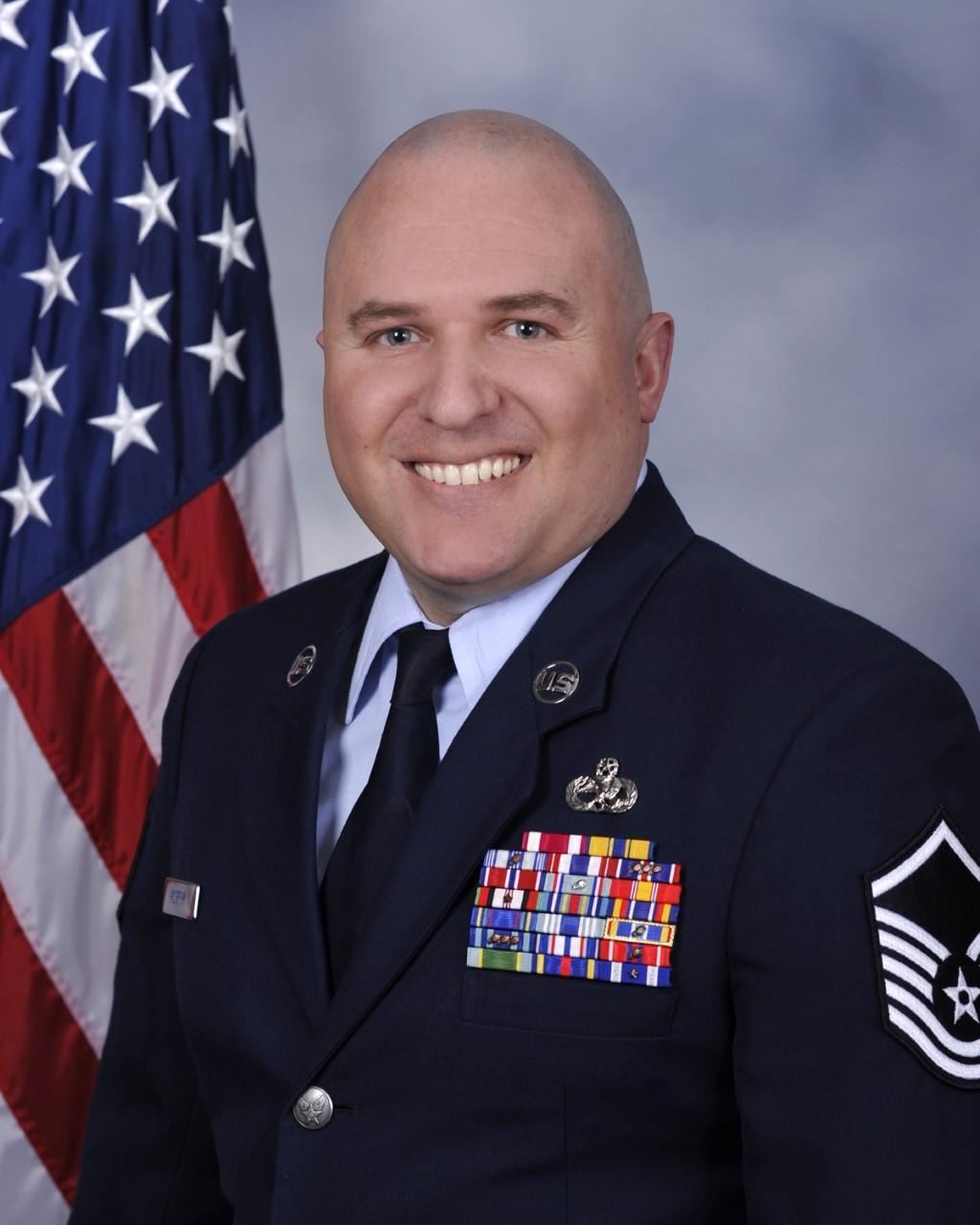 Phone:
Email:
Degrees and Certifications:
Mr.

Sonny Murphy

JROTC at Northside High School

U N I T E D S T A T E S A I R F O R C E

MASTER SERGEANT SONNY MURPHY

Sergeant Sonny Murphy is the Aerospace Science Instructor, AFJROTC NC-948, Northside High School, Pinetown North Carolina.

Sergeant Murphy was born in Holdenville Oklahoma. He entered the Air Force in September 1997 as an Aerospace Propulsion Apprentice. Throughout his career he has maintained and instructed maintenance on a variety of aircraft including the F-15E, A-10C, F-16, and CV-22. Sergeant Murphy has deployed multiple times in support of Operations IRAQI FREEDOM and ENDURING FREEDOM.

EDUCATION

2001 Airman Leadership School, Tinker Air Force Base (AFB), OK
2003 Associates of Applied Science Degree, Aircraft Maintenance Technology
2004 Basic Instructor Course, Sheppard AFB, TX
2005 Associates of Applied Science Degree, Instructor of Technology
2006 Bachelor of Science, Occupational Education, Wayland Baptist University, Plainview TX
2010 Noncommissioned Officer (NCO) Academy, Tyndall AFB, FL
2013 Master of Arts in Education, Teaching and Instruction, Trident University Cypress, CA
2013 Fundamentals of Instructional Systems Development, Sheppard AFB, TX
2013 Training Supervisor, Sheppard AFB, TX
2015 Senior Enlisted Joint Professional Military Education, by correspondence
2015 Senior NCO Academy, Maxwell AFB, Ala., by correspondence
Class Schedule
1st period: 8:30-10:00

2nd period: 10:00-11:30

planning: 12:30-2:00

4th period: 2:00-3:30
Syllabus
Course Information
Course Title: Air Force Junior Reserve Officer Training Program

Course ID:

Course Period:

Remind 101:

Instructor Information
Name: Master Sergeant Sonny Murphy

Office: 121

Office Hours: 8am-4pm

Phone: 252.943.6341 ext. 47238

Email: smurphy@beaufort.k12.nc.us

*Teachers will make every effort to return phone calls within 24 hours during regular business days (this excludes weekends and holidays).
ASSIGNMENTS
1. Sep 1998- Apr 2001, Aerospace Propulsion Apprentice, 4th Component Maintenance Squadron, Seymour Johnson AFB, North Carolina

2. Apr-2001- Feb 2004, Aerospace Propulsion Craftsman, Air Logistics Center, Tinker AFB, Oklahoma

3. Feb 2004- Jan 2008, Instructor Aerospace Propulsion, 361st Training Squadron, Sheppard AFB, Texas

4. Jan 2008- Nov 2012, Aerospace Propulsion Craftsman, 23rd Aircraft Maintenance Squadron, Moody AFB, GA

5. Nov 2012- May 2014, CV-22 Propulsion Instructor, Marine Corps Air Station New River, North Carolina

6. May 2014- May 2016, Instructor Supervisor, Marine Corps Air Station New River, North Carolina

7. May 2016-Apr 2017 Section Chief 605th Aircraft maintenance Squadron, Joint Base McGuire-Dix-Lakehurst, New Jersey

8. May 2017-Feb 2018, Quality Assurance PIM, 305th Maintenance Group, Joint Base McGuire-Dix-Lakehurst, New Jersey
Course Description
The mission of AFJROTC is to develop citizens of character dedicated to serving their nation and community. To achieve this, the program strives to develop good citizenship traits, encourage self-discipline and responsibility for personal actions, and assist students in setting and achieving personal goals. We accomplish this through a combination of conventional class work, recognition and leadership training. **Participation in AFJROTC does not commit or obligate the student to military service.**

Course Pre-requisites/Co-requisites
Each student and parent must read and sign the Statement of Understanding and Physical Training release form. Without these forms on file, the student cannot participate in the AFJROTC program.

Student Learning Objectives
Students are measured on their ability to work as a team while developing their leadership/followership skills. They will be graded on class participation, uniform wear to include PT uniform, PT participation, and textbook assignments. They will also be given multiple group assignments lots of public speaking practice.

Instructional Methods and Philosophies
AFJROTC is a student led program, this means that I will give the students options as to what they would like to learn and allow them to work together in order to meet the objectives. I believe in having an all-inclusive classroom free from hazing and bullying. Each student will be respected and allowed to discuss topics without fear of judgment or reprisal as long as they are not confrontational or mean spirited. I will act as a guide for them to discover and strengthen their personal traits as we work towards developing new ones. I will ask students to step out of their comfort zone in an attempt to better prepare them for life after high school.

Textbook & Materials
Title: Leadership Education 100

ISBN: 978-1-256-96280-9

Publisher: Pearson Learning Solutions
Other Materials: Uniforms

Topics and Assignments
Chapters 1-4

1. Organization of the JROTC

2. Personal Behavior

3. Be Health Smart

4. Making Safe, Drug –Free Decisions

** Topics will change and evolve based on school changes**

Methods of Evaluation
Students will be evaluated on written and verbal assignments. I will notify you if I feel that you are in danger of failing the class and give you opportunities to raise your grade. However, if you refuse to wear the uniform, stay within grooming standards, or participate in PT, you will automatically fail the class.

Grading Policy

Include grading scale for your class.

Grades

A: 90-100

B: 80-89

C: 70-79

D: 60-69

F: < 59

Attendance Policy

Students are expected to attend every day. Students cannot miss more than 8 days a semester. A student will not receive credit for the course if they miss more than eight days. Attendance will be taken in each class period.

Daily Online Classroom Procedures

Students will log in to Google Classroom no later than 8:30 so that I can take attendance and give you credit for being there. I will count you tardy if you log in after that time. If you cannot log in on time, you need to give me notice beforehand so that I can make preparations. After roll call, we will have approximately 10-15 minutes to discuss any issues from the previous day. I will then start the days lesson and will teach for 45 min with the remainder of time open for discussions and questions.

Our daily schedule will be as follows for remote learning:

8:30 – 10:00 – 1st period

10:00 – 11:30 – 2nd period

11:30 – 12:30 – Lunch

12:30 – 2:00 – 3rd period

2:00 – 3:30 – 4th period

COURSE OUTLINE

UNIT ONE: 1 Organization of the JROTC

Standard: Pass knowledge check with a minimum of 60%

Objective: Discover the history of JROTC

Timeline: August 17- September 21

Description: Chapter 1 Lessons 1-6

UNIT TWO: Personal Behavior

Standard: Pass knowledge check with a minimum of 60%

Objective: Develop self-awareness and positive traits

Timeline: September 22- October 19

Description: Chapter 2 Lessons 1-5

UNIT THREE: Be Health Smart

Standard: Pass knowledge check with a minimum of 60%

Objective: Gain knowledge of the Physical body and First Aid

Timeline: October 19 – November 16

Description: Chapter 3 Lessons 1-5

UNIT FOUR: Making Safe, Drug –Free Decisions

Standard: Pass knowledge check with a minimum of 60%

Objective: Gain knowledge on the effects of drugs and alcohol

Timeline: November 16- December 18

Description: Chapter 4 Lessons 1-4

GENERAL INFORMATION

Northside High School Attendance Procedure
See Northside High School Student Handbook for details on student attendance policies

Various Online Resources used
Various sites or platforms that may be used within the course.

● Kahoot

● EdPuzzle

● YouTube

Late Work Policies

Students are expected to turn in work on time but if there is a legitimate reason for not having the work, talk to me in order to work out a plan.

Plagiarism: Plagiarism is defined as "Copying the language, structure, ideas, theories and/or thoughts of another and passing same as one's own original work" Also be aware that if you use any media such as video or music, it could be trademarked.

**DON'T DO IT**

DUE DATES

SUMMARY OF DUE DATES
Unit
Assignment
Due Date
1
TBD

Other Helpful Dates
-Please reference the NHS Calendar for any relevant dates that apply to your students

Sept. 7. Monday Holiday

Sept. 25. Friday Teacher Work Day

Oct. 16. Friday Opt. Teacher Work Day

Oct. 23 Friday Teacher Work Day

Nov. 11 Wednesday Holiday

Nov. 25-27 Holiday

Dec. 21-Jan 1 Holiday