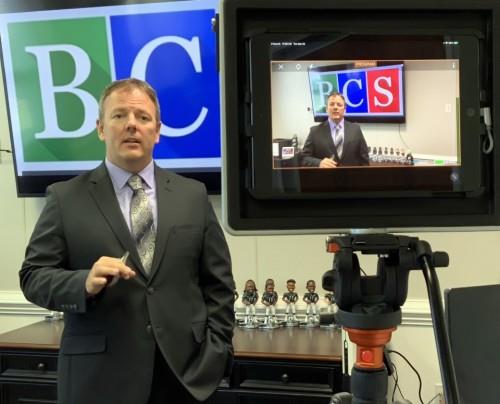 Phone:
Email:
Degrees and Certifications:
Dr.

Matthew Cheeseman
Superintendent of Beaufort County Schools
Welcome to Beaufort County Schools - Every Student, Every Class, Every Day
Dr. Matthew Cheeseman serves as the Superintendent of Beaufort County Schools, Washington, North Carolina.
He is the 2021-2022 Region 1 Northeast Regional Education Service Alliance (NERESA) Superintendent of the Year.
He joined Beaufort County Schools as the Superintendent in January 2019. Dr. Cheeseman's previous work experiences include the following.
Superintendent, Perquimans County Schools, Hertford, NC
Chief Academic Officer, Washington County Schools, Plymouth, NC
Director of Curriculum & Instruction, Chicago Public Schools, Chicago, IL
Administrator & Chemistry Teacher, Charlotte Mecklenburg Schools, Charlotte, NC
Athletic Director, Chemistry & Forensic Science Teacher, East Nicolaus Joint Unified School District, Nicolaus, CA (near Sacramento, CA)
AP Chemistry Teacher, San Lorenzo Unified School District, San Lorenzo, CA (near Oakland, CA)
Chemistry Teacher, Highlands School District, Natrona Heights, PA (near Pittsburgh, PA)
Physics & Chemistry Teacher, Upper Adams School District, Biglerville, PA (near Gettysburg, PA)
Dr. Cheeseman's service beyond Beaufort County Schools includes his leadership and participation with the following organizations.
Chairman, Northeast Regional Education Service Alliance (NERESA)
Executive Board Member, North Carolina School Superintendents Association (NCSSA)
Board of Directors, North Carolina Association for Supervision and Curriculum Development (NCASCD)
Chairman, Southeast Education Alliance (SEA)
Board of Directors, Inner Banks Stem Center (IBXSC)


Dr. Cheeseman has achieved his Ed.D. He graduated in May 2022. He has earned degrees and certificates from the following institutions:
East Carolina University, Greenville, NC
Delaware Valley College, Doylestown, PA (near Philadelphia)
San Jose State University, San Jose, CA (near San Francisco)
Gardner Webb University, Boiling Springs, NC (near Charlotte)