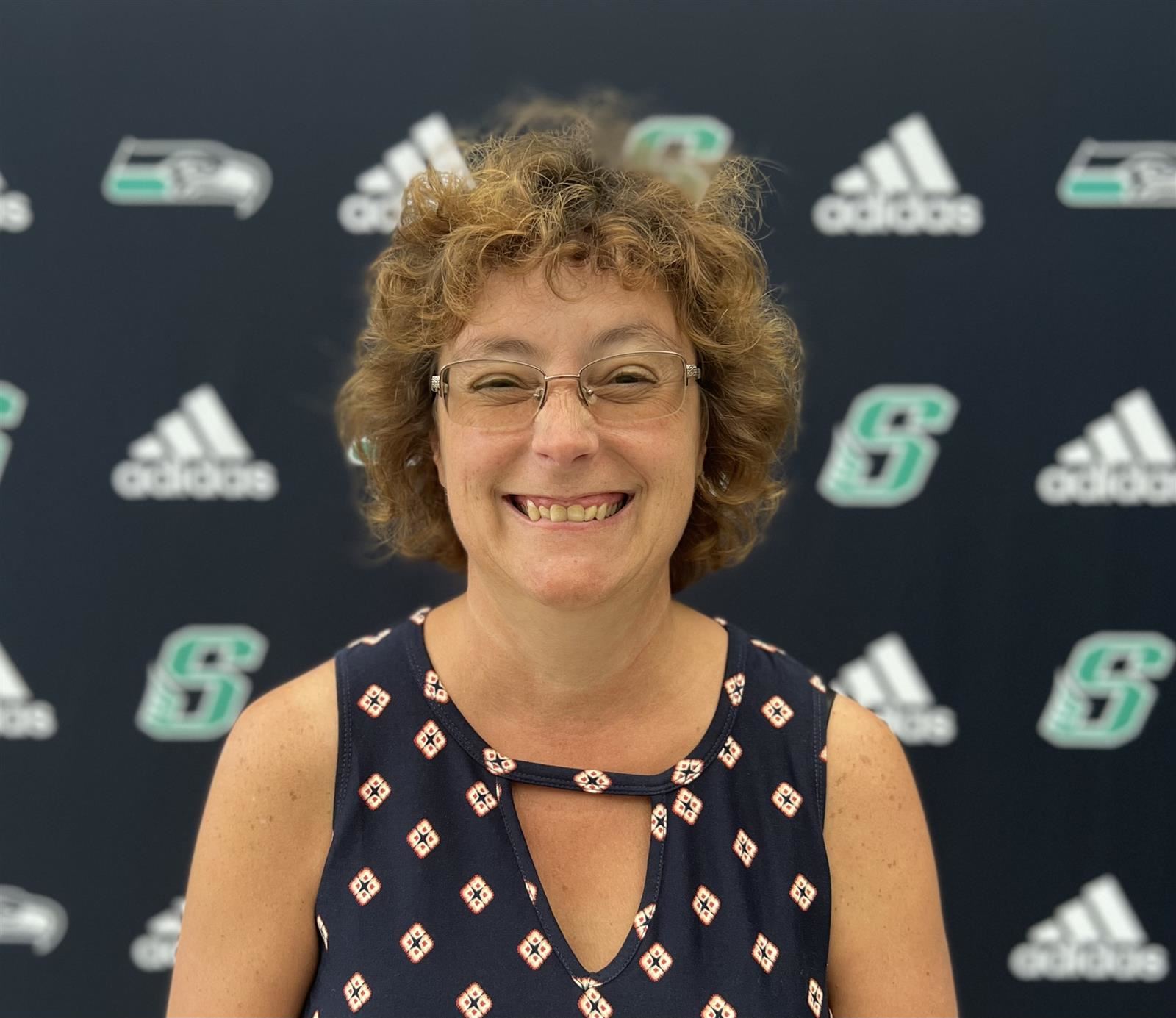 Phone: 252-940-1881
Email:
Degrees and Certifications:
Special Education K-12 Elementary Education
Mrs.

Laurie Lietz

Hello. My name is Laurie Lietz and I am an exceptional children's teacher at Southside High School. I received my National Boards in 2010 and have a Bachelor's of Science degree in special education K-12, all cognitive impairments, elementary education and a minor in psychology.

I have 1 wonderful assistants who works alongside me. In our opinion, we work with the best group of students in the school. We combine life skills and academics in order to maximize each of our student's individual potential.

I am married and we live in Washington. My oldest son, Branden, works full time as a welding supervisor. My second oldest, Nick, has a degree in criminal justice. My oldest daughter, Amanda, has a degree in business and marketing. My youngest daughter, Kaila, is in her first year of graduate school at Illinois State University, working towards her master degree in athletic training. I am blessed with 2 amazing daugher-in-laws. In addition to my 4 children, I am also blessed with 1 grandson, Ian, 1 granddaughter, AvaLynn and 2 fur babies, Charlie and Maverick.

I love spending time with my family, reading and relaxing on the beach.

Contact Information

Email: llietz@beaufort.k12.nc.us

Phone: 252-940-1881 Ex. 62942

Contact Hours: 7:00 am-4:00 pm

Planning Period: None

Tutoring Hours: by appointment Tuesday through Thursday

We use Google Classroom. Students will have the majority of their classwork posted in the Google Classroom. Students will receive a weekly communication report every Friday that lets you know their homework and test grades. Students have access to their classroom assignments' grades in their Google Classroom.
Homework
Homework varies by student and date, but here is a general summary. Students all have homework logs that they need to fill out daily. Please let me know if you have any questions.
Spelling:Spelling tests are every Friday.
---Monday: Finish definitions or 5 times each
---Tuesday: Put all spelling words in ABC order
---Wednesday: Use each word in a complete sentence.
---Thursday: Spelling list worksheet and study for test.
Vocabulary: Please review the vocabulary words daily and sign off on the card.
Sight Words: Please review the sight words daily. There will be a test on these words on Friday.