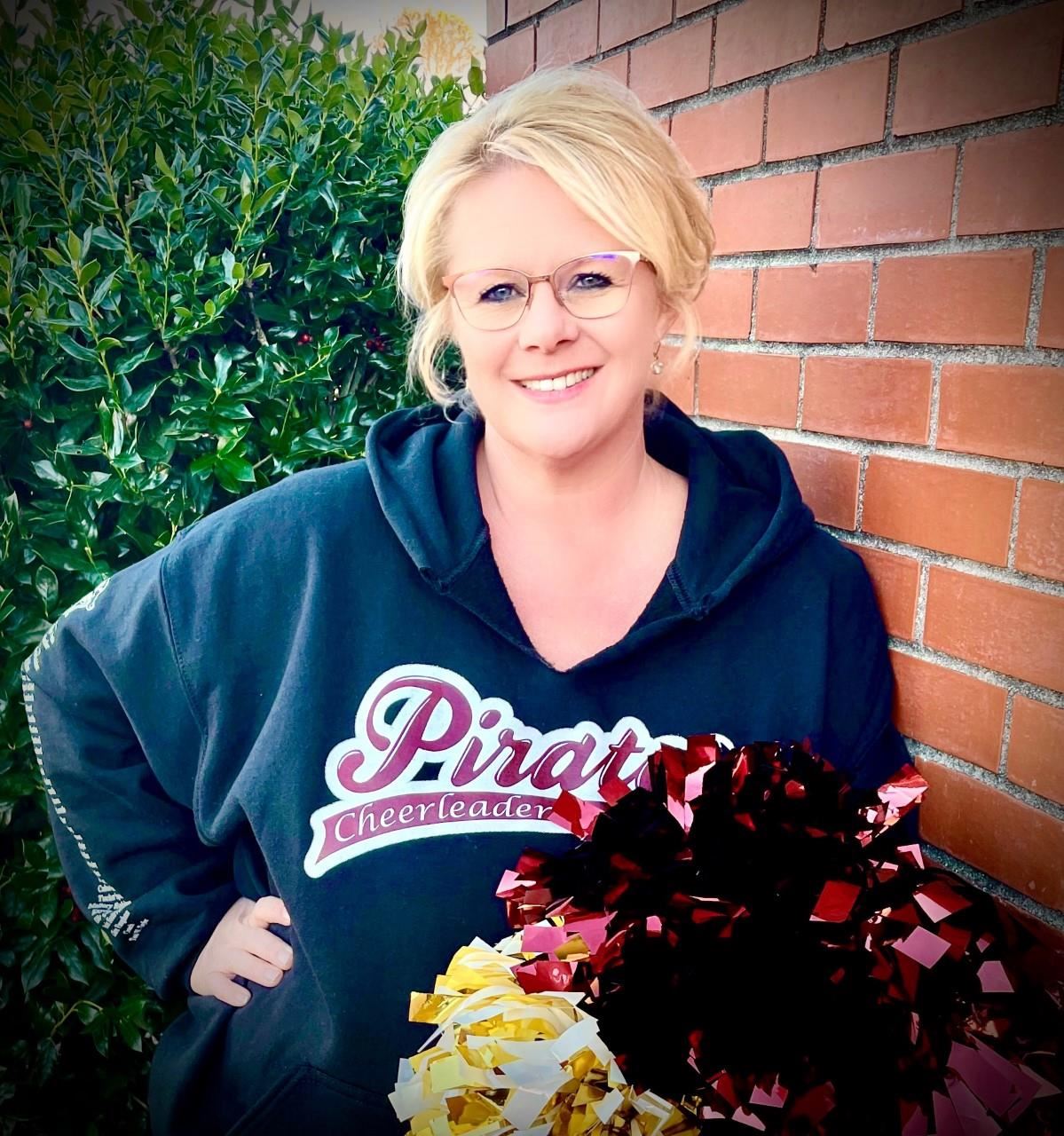 Phone:
Email:
Degrees and Certifications:
Mrs. Toni W. Taylor ~ NBCT, Career & Technical Education, Paxton Patterson Career Lab Instructor
BES Middle School CTE (Career & Technical Education) class content covers: Touch Method Keyboarding-typing.com (Beginner-6th, Intermediate-7th, & Advanced-8th), Paxton Patterson College & Career Ready Labs Instruction, Word Processing, Spreadsheets, Presentations, Financial Literacy, Exploring Personal Characteristics & Careers, 4 Year Plans for High School Graduation-High School Career Development Plans, and Computer Science Discoveries-Code.org.
Mrs. Taylor's Daily Schedule (2022-2023):
7:40 - Students Allowed in Buildings

8:00 - Bell

8:05-9:30 – 1st Period, 6th Grade Wheel:

Keyboarding, Basic Word Processing, Spreadsheets, Intro to Paxton/Patterson Career Labs, & Intro to Computer Science Discoveries (Code.org)

9:30-10:10 - Level Up (Grades 6, 7, & 8)

10:10-11:40– 2nd Period, 7th Grade Wheel:

Intermediate Typing, Paxton Patterson Career Labs, Computer Science Discoveries (Code.org)

11:40-1:25 - 3rd Period, (No Students) Lunch, Planning, Office Hours, Technology/Career Labs Troubleshooting, BES Yearbook Coordinator & Editor

1:30-2:55 – 4th Period, 8th Grade Wheel:

Adv. Typing, Paxton Patterson Career Labs, Exploring Careers, Financial Literacy, Career Development Plans-4 Year High School Plans

3:00 - School Dismissal

3-3:30 - Office Hours / Cheerleading Team - Cheer Coach / Cheer Practices (3pm-5pm), Middle School Football & Basketball Games w/the Cheerleaders.
I have been teaching since 1996. I also coach the BES Pirate Cheerleaders, and have been coaching since 1992. I had the pleasure of representing BES as Teacher of the Year for the 16-17 school year and the county as 1st runner up. I'm proud to be a designer for the local original BES Spiritwear sales for athletics, special groups, organizations, and general student body. I am Coordinator/Editor of the BES Pirates Treasure Chest Yearbook. This has helped me gain a first hand knowledge and understanding of ALL the wonderful and amazing things going on at BES in Kindergarten through 8th grade. I enjoy seeing our students progress academically, socially, mentally, and physically.
Bath Elementary School is a GREAT place to be!
Contact
Email: ttaylor@beaufort.k12.nc.us
Phone: 252-923-3251Fax: 252-923-0202
Frequently used websites (Daily Instruction, Study Guides, & Homework.)
Google Classroom (Learning Management System)
Typing.com
Quia.com
lms.paxpat.com
Everfi.net
Code.org
Google Drive
Microsoft Office Suite
All 6-8 Computer Students will need these supplies kept in their computer notebooks throughout the year. All 6-8 students will store their personal notebook and supplies in a designated place in Room 415 (CTE Classroom.) These supplies are separate from all other classes and remain in the computer classroom ONLY. 7th and 8th graders from the previous school year may use notebooks from last year, if they are still in good condition, that are/have been stored in Room 415 in the crates over the summer and throughout the school year. Those students using CTE notebooks from the previous year will be expected to replace any missing items from the supply list during the 1st week of Career & Technical Education (computer) class, and replace supplies as needed. Students should ALWAYS have a pencil stored in their CTE class notebooks. Students will need to bring their Chromebooks and earbuds to CTE class each day.
Requirements
1 inch Clearview type 3-Ring Binder
Loose-leaf Paper
Pencil Pouch that will hook into the 3 rings of the binder.
Pencils, Blue or Black Pens, Highlighters
Small Earbuds to leave in the Pencil Pouch in the notebook.*Each student needs a set of earbuds to complete some assignments in computer class. These earbuds should be purchased to leave in each student's personal notebook in the classroom. We use these on a varied basis, the students should ALWAYS be prepared for any individual listening activities by having the earbuds stored in their notebooks that remain in Room 415 at all times! These earbuds are a backup to Airpods if the students wish to use those and have them with them each day for class.